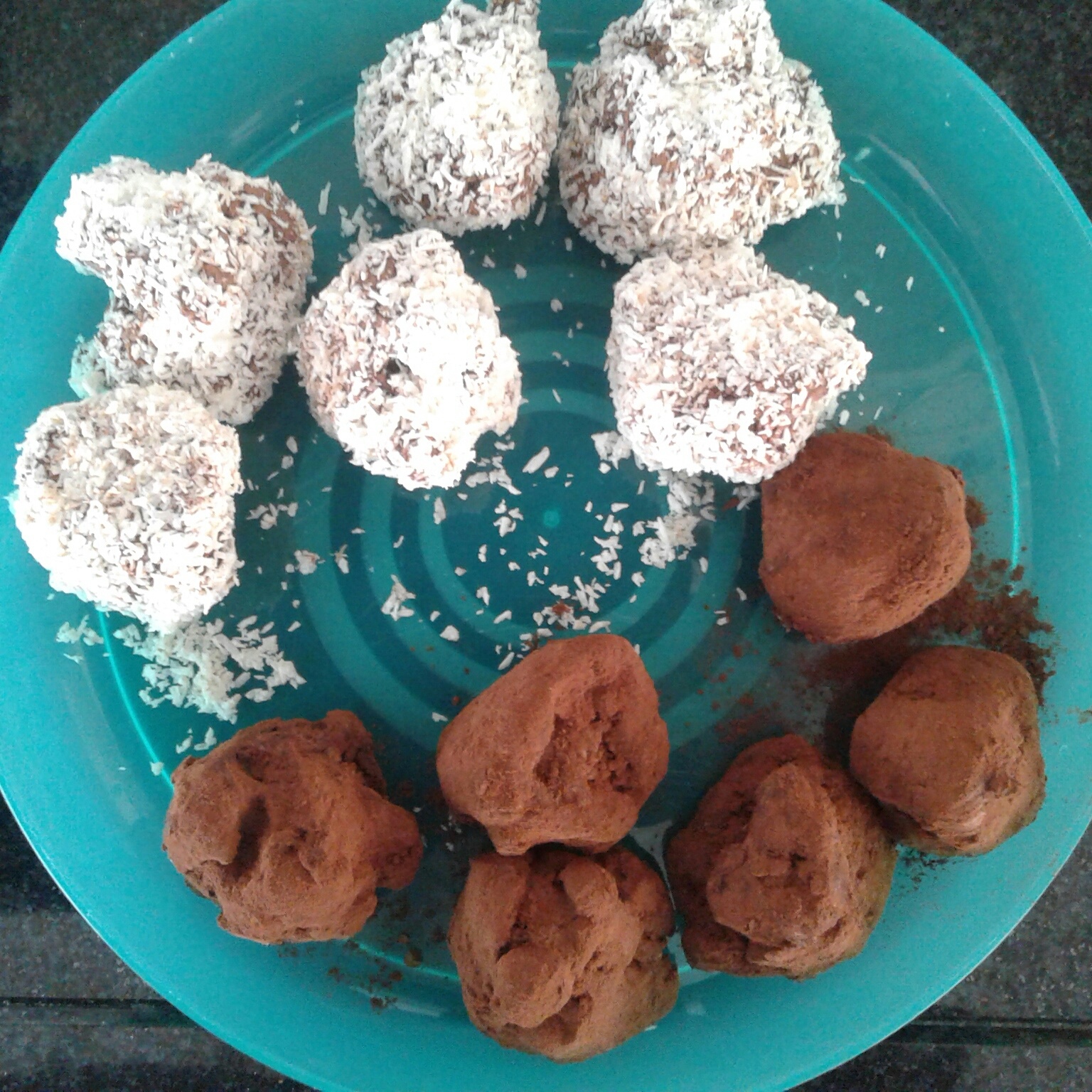 What do you need (for about 20 pieces):
4 strips of Greensweet Belgian stevia chocolate pure
80 ml whipped cream
30 grams of butter
Cocoa powder or coconut
This is how you make it:
Heat the whipped cream with the butter until it just does not boil. Add the chocolate bar and stir until the chocolate has melted.
Put the whole in a bowl and let it set in the fridge for at least an hour.
Then beat this ganache lightly with a mixer.
Make 2 small balls with 2 spoons (they do not have to be nice and round) and place on a baking paper. Leave the balls in the freezer for an hour
Now roll the balls through the cocoa powder or the coconut.