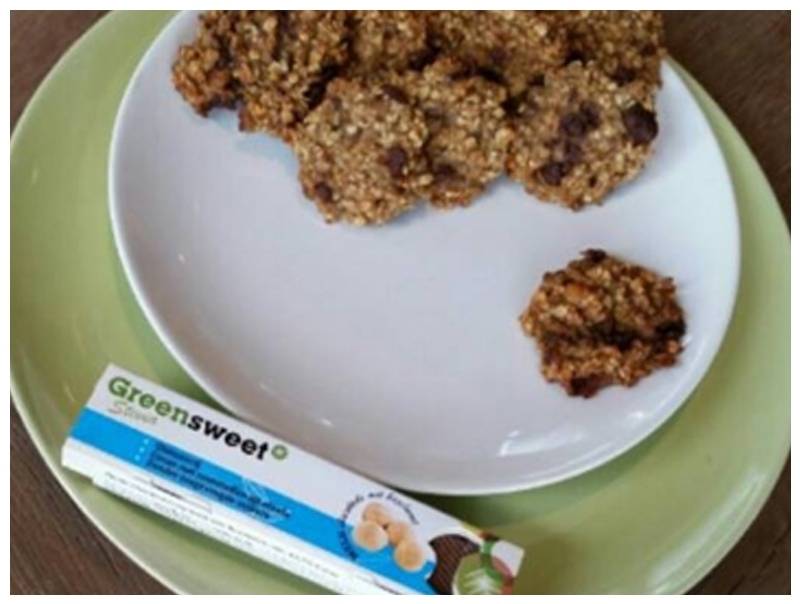 What do you need:
320 grams of ripe bananas
120 grams of oatmeal
1 tsp cinnamon
1 bar of Greensweet stevia chocolate (milk or dark to your own taste)
Place the bananas in a bowl and mash them until smooth, then add the oats and cinnamon and keep stirring until everything is well combined. Break the chocolate into pieces and chop them with a knife into fine small pieces and stir them into the mixture. Place the baking paper on the baking tray and make small round thin cookies. They stay the shape you make and they don't expand. So you can make them as thick or thin as you want. Put it in the oven for 20 minutes at 180 degrees!
Enjoy your meal!
Recipe and photos: Janneke Happe