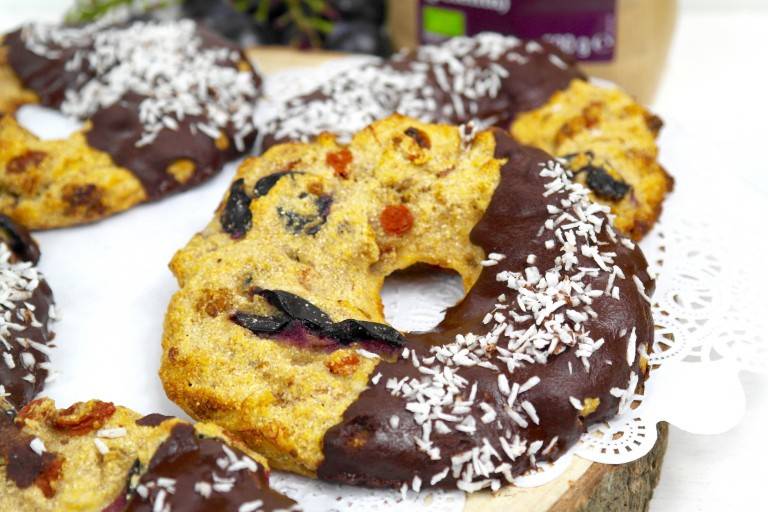 What do you need:
150 grams of corn flour
1 tablespoon gingerbread spices
a pinch of aniseed powder
2 bananas, finely mashed
100 grams seedless blue grapes, finely mashed
a cup of soaked and drained goji berries
a cup of soaked and drained mulberries
125 ml hot water
For the garnish:
2 tablespoons organic low-fat cocoa powder
oat milk or other plant-based milk substitute
grated coconut
This is how you make it:
Preheat the oven to 185 degrees. Line a baking tray with baking paper. Mix all the ingredients for the macaroons together in a bowl. Place mounds on the baking tray, leaving space between the mounds. Use the convex side of the spoon to make an opening/hole in the middle of each mountain. Bake the macaroons in the middle of the oven for about 30 minutes, keep checking in between. Let cool.
Make a firm glaze with Green Sweet Icing, cocoa and a little milk. Dip a portion of each macaroon in the glaze and sprinkle with the grated coconut. Let dry.
Source/photo: Monique van der Vloed