Delicious sauce to use both cold and warm on desserts, ice cream, custard, yogurt, cottage cheese, as a filling in cakes, pastries and biscuits…. The sauce is made with the jelly crystal of Greensweet stevia. You can use this sauce both cold and warm.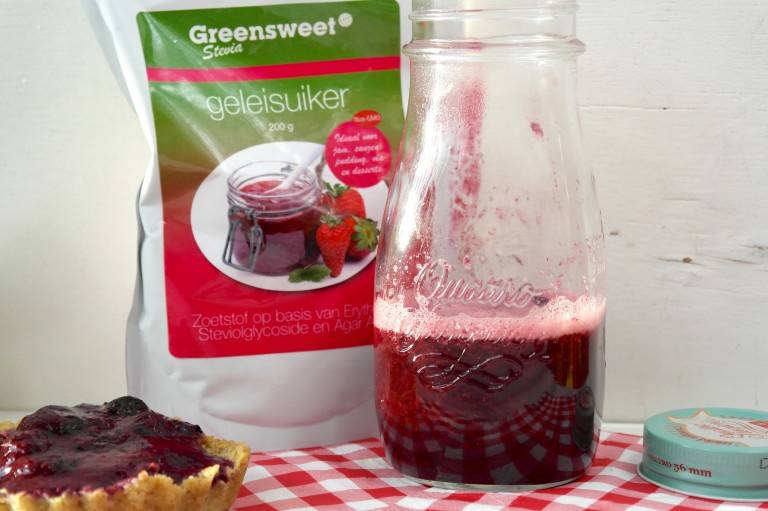 You need this:
This is how you make it:
Toss the frozen berries together with the Green Sweet Jelly Crystal in a pan and bring to the boil over medium heat, stirring constantly. Once the berries have melted and become soft, you can puree them slightly smooth with an immersion blender, but you don't have to.
If you want a smooth sauce, this is necessary. Pour the mixture into a clean sterile glass jar. You can use the sauce warm immediately.
If you want a thinner sauce, add a little bit of water and stir through. You can keep the sauce tightly closed in the fridge for a week. Stir the mixture well before each use.
Would you like a warm sauce over, for example, cottage cheese or ice cream? Heat the sauce in a pan on high heat for about 3/4 minutes.
Source: Monique van der Vloed