Coffee cake, low carbohydrate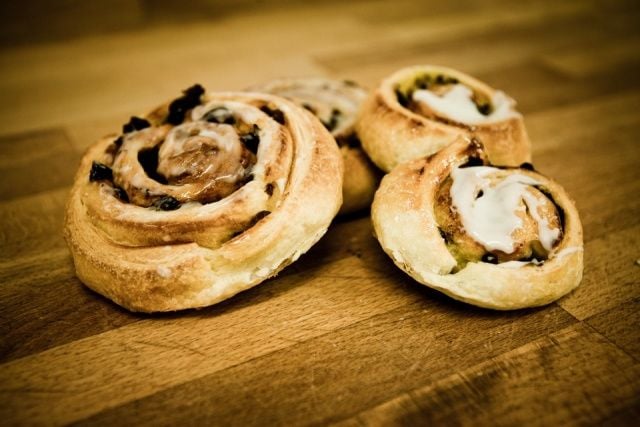 What do you need:
400 grams of almond flour
1/4 tbsp baking powder
150 ml of coconut milk
1 tsp yeast
2 eggs
50 grams of butter melted
raisins
This is how you make it:
Put the almond flour, Green Sweet liquid stevia, yeast and baking powder in a bowl and mix thoroughly.

Add the coconut milk, eggs and butter and mix until a dough is formed.

Knead well for about 15 minutes.

Put the dough in a bowl and cover with a damp cloth. Let rise (at least one hour) until the dough has doubled in volume.

Put in the fridge for fifteen minutes.

Knead the dough well.

Make a few balls of the dough and roll it out into dough sausages. Roll them up carefully.

If desired, decorate them with some melted butter and raisins.

Put them on a baking tray and let them rest for another 30 minutes.

Then bake for 15 minutes in a preheated oven at 175 degrees.
Enjoy your meal !