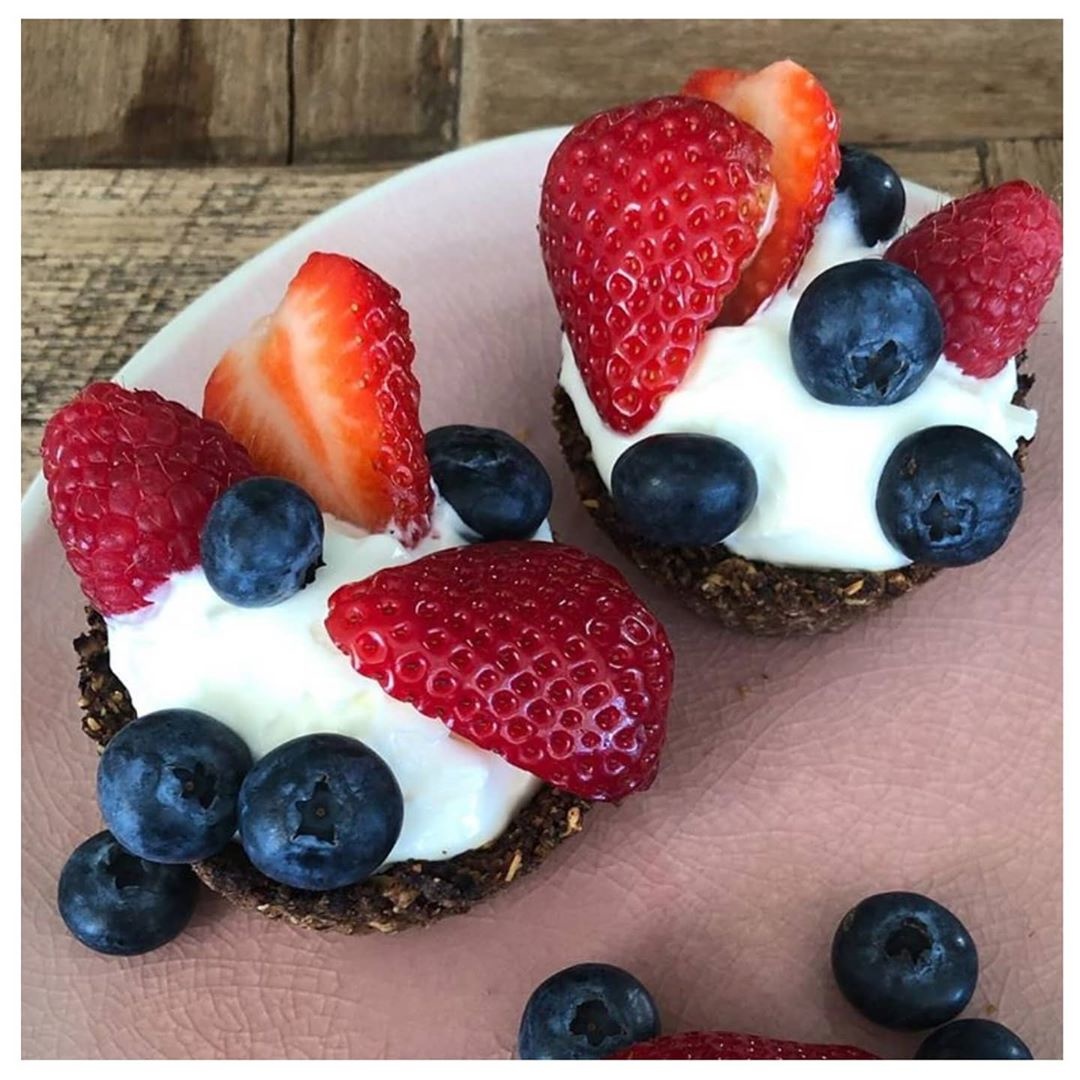 What do you need:
50 grams of almonds
50 grams of coconut grater
50 grams of pecan nuts
25 grams of coconut flour
1 tablespoon of cinnamon
50 grams of coconut oil
1 teaspoon of baking powder
1 egg white
For filling:
How to make these delicious fruit cups:
Preheat the oven to 170 degrees.
Grind the almonds, pecan nuts, coconut grater, almonds and Greensweet Brown.
Mix in coconut flour, cinnamon and baking powder.
Melt the coconut oil and add it to the mixture.
Divide the mixture between 10 - 12 muffin tins, press well on the bottom and against the wall, so that a hollow shape is created, which you can fill after baking.
Bake the cups in about 20 minutes.
Allow to cool completely and then carefully remove them from the ramekins.
Fill the cups with Greek yogurt and then decorate them with red fruit (these have the least carbohydrates).
Source / photo: The low-carb kitchen