Low-carbohydrate caramel / nut chunks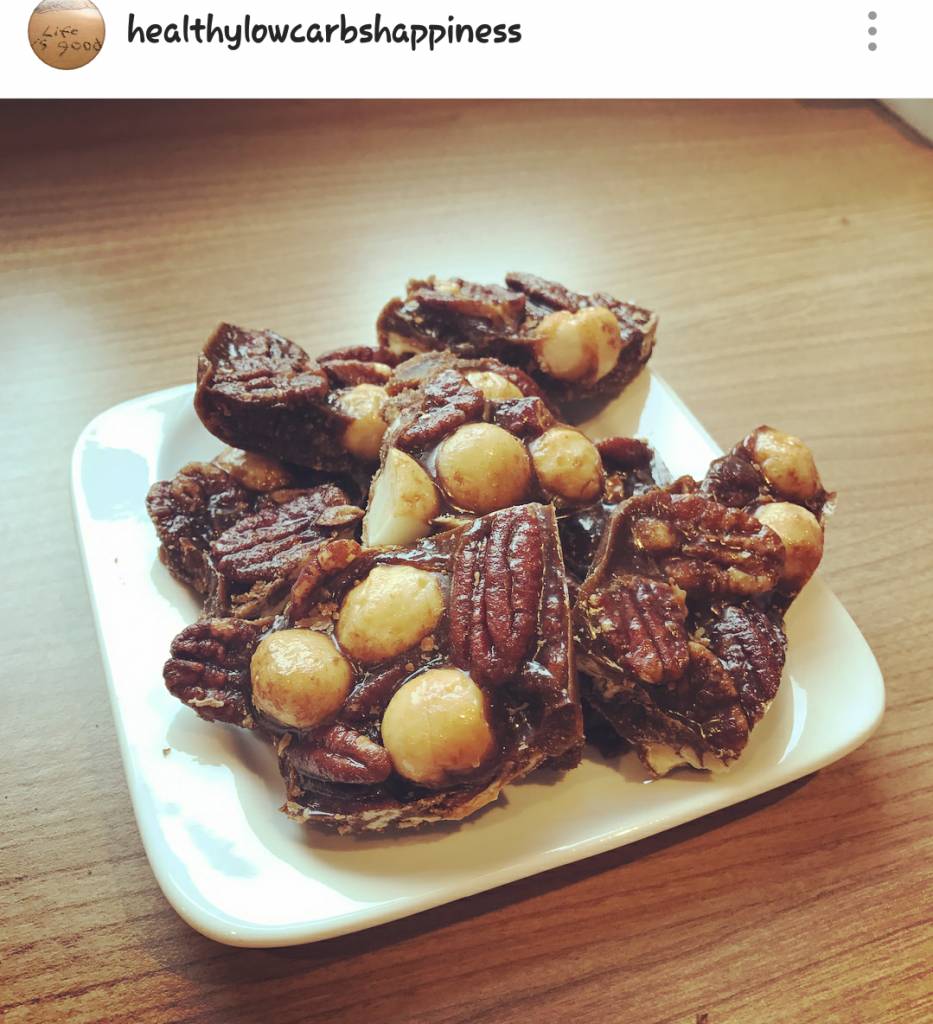 What do you need:
- 150 grams of nuts
- 200 grams of greensweet Brown
- 30 ml of water
- 50 ml of cream
This is how you make it:

Preheat the oven to 180 degrees, divide the nuts over a baking tray and roast them lightly brown for about 5 minutes.
Put the Greensweet Brown together with the water on high heat, let the mixture boil for 5-7 minutes.
Lower the heat and let it cook for a few more minutes. Add the cream, a little at a time because it will bubble very much, keep stirring slowly.
Let this simmer for a few minutes. Add the nuts to the caramel and pour everything into a baking tin, and let it cool well.
I used a small oven dish myself and lined it with baking paper.
Source / photos: healthylowcarbshappiness (instagram)