Big chocolate chip cookies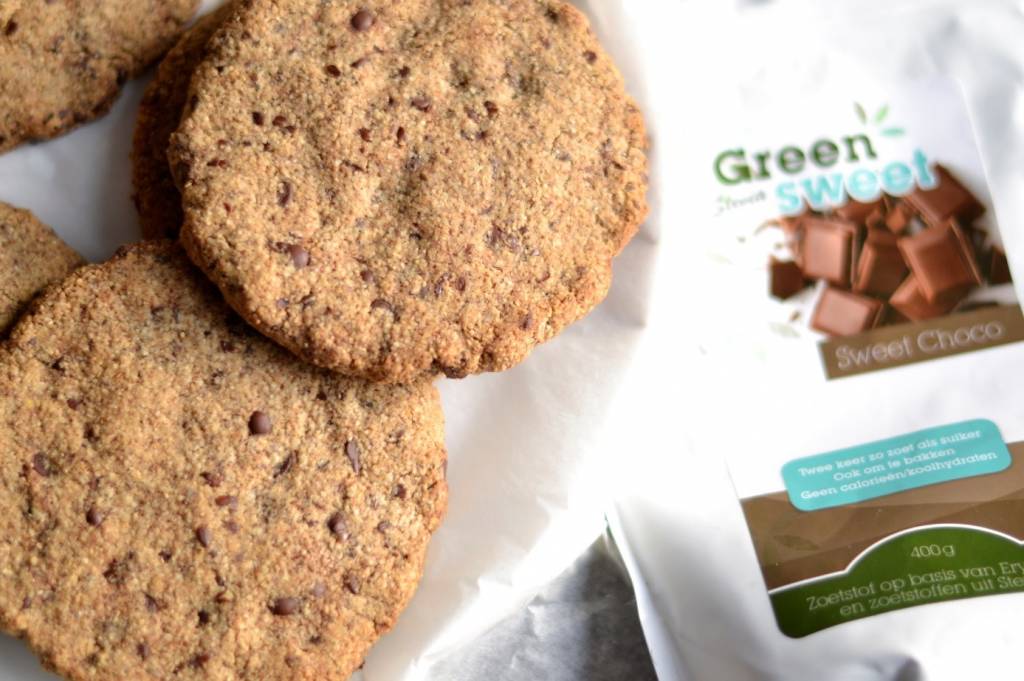 6 big cookies or 12 small cookies
What do you need:
200 grams of almond flour,
½ teaspoon of tartar baking powder,
80 grams of coconut oil (melted and cooled),
50 grams of cocoa nibs,
3 tbsp broken linseed + 9 tbsp water
a pinch of Himalayan salt
This is how you make them:
Preheat the oven to 175 degrees and line a baking tray with parchment paper.
Put the broken linseed together with the 9 tbsp water in a small bowl and mix together. Set aside for a while.
Place all dry ingredients in a large bowl and stir well.
Add the wet ingredients to the flour and knead into a dough ball with your hands. Wrap the ball in some cling film and put it in the fridge for about 20 minutes.
Take the dough ball from the refrigerator and divide the dough into 6 pieces. Make 6 balls and press them into flat cakes.
Place the cakes on the lined baking tray and slide it in the oven for 12-15 minutes.
When the cakes are ready, let them cool down well. When they are cold, they are hard / brittle.
Source / photo: Manon de Wit