Peanut butter chocolate balls (snack)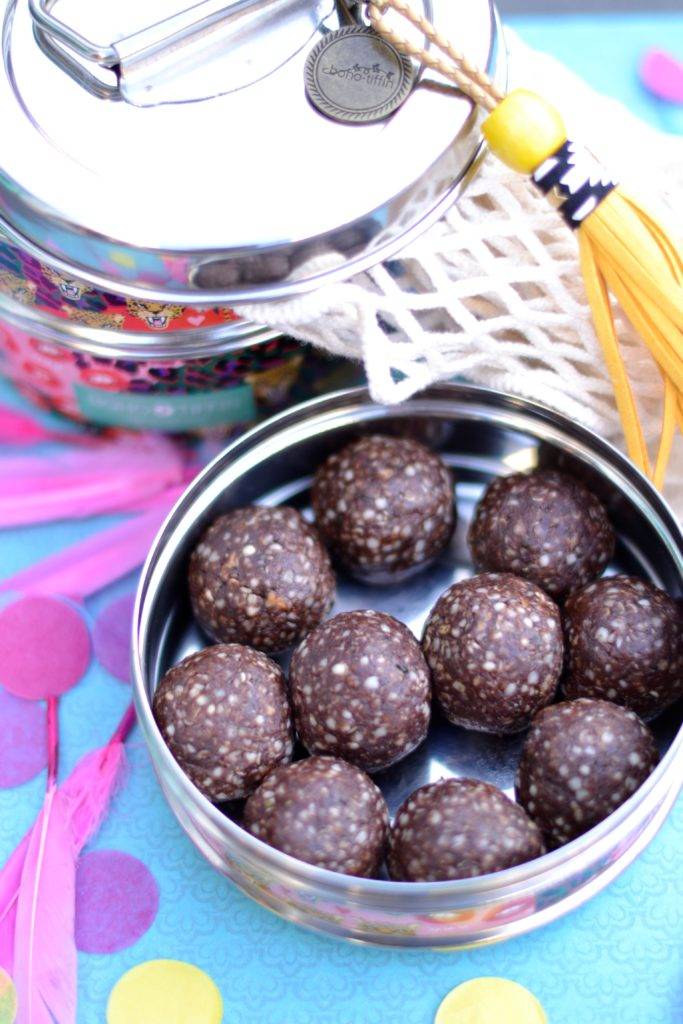 What do you need: 10 pieces
120 grams of hemp seed,
1 teaspoon of cinnamon,
10 grams of raw cocoa,
64 grams peanut butter (almond butter or another nut spread is also possible),
1-2 tbsp almond milk.
This is how you make them:
Put the hemp seed, cinnamon, raw cocoa and Green Sweet Sweet chocolate in a bowl and stir to combine. Add the peanut butter and the liquid stevia vanilla. Drop by drop. Tastes differ J. Then 1 tbsp almond milk. If it is still too dry, you can add the second tbsp almond milk. Depending on how wet / dry the peanut butter is.
When you have a sticky whole (not too wet) then you make 10 equal balls. Put them on a plate and put it in the fridge for at least 10 minutes.
Don't want to eat all the peanut butter-chocolate balls right away? Then keep them in a closed container in the fridge or freeze them.
Source / photo: Manon de Wit