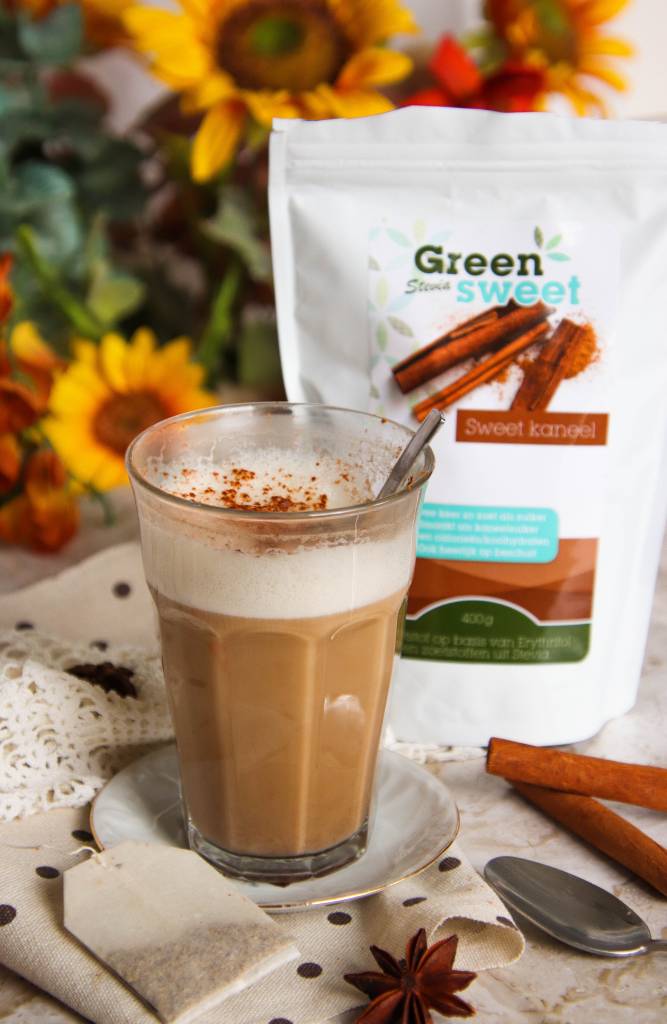 For 1 portion
What do you need:
200 ml of water
100 ml of vegetable milk (I used oat milk)
Tea bag chai tea
1 teaspoon of cinnamon
½ teaspoon of ginger powder
½ teaspoon ground cardamom
½ teaspoon of aniseed ground
Mespuntje clove
Mice of pepper
That's how you make it:
Heat in a pan 200 ml of water with the herbs and the bag of chai tea. Bring to the boil and as soon as the water is boiling, reduce the heat and let everything take 10 minutes. Add a teaspoon of Green Sweet Sweet cinnamon sugar towards the end of time. Possibly more if you are a real sweet tooth.
Heat in another pan 100 ml of vegetable milk with half a teaspoon of Green Sweet Sweet Cinnamon and whisk the milk. You can also heat the milk in a milk frother.
Pour the chai tea into a cup or glass through a sieve and pour the whipped milk over it. Decorate with some extra cinnamon.
Source / photo: Green Kitchen Princess