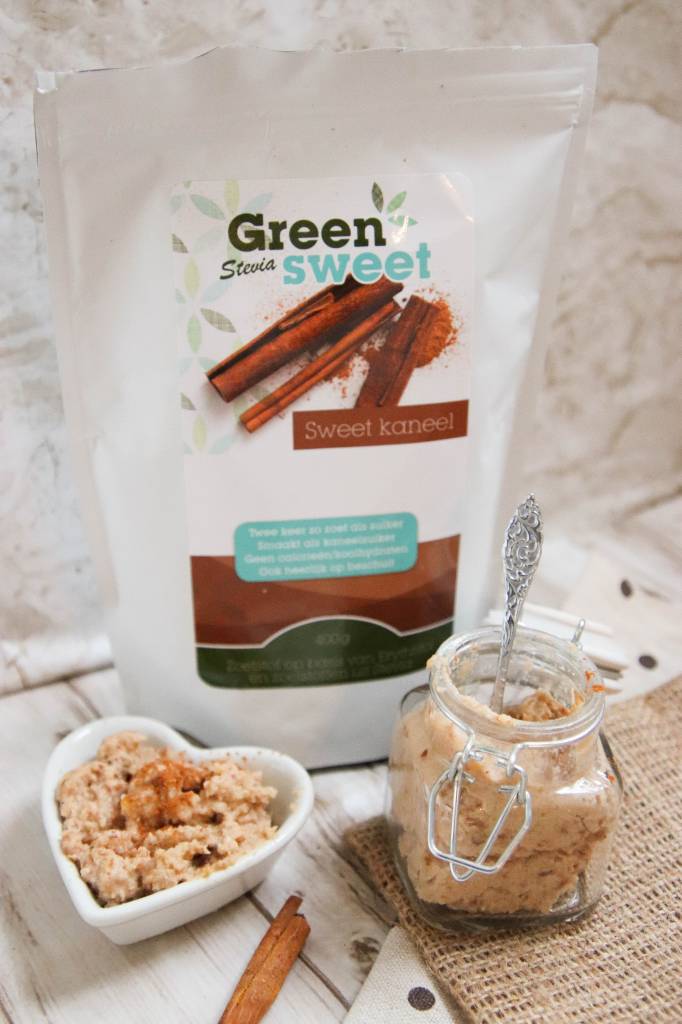 What do you need:
75 grams of cashew nuts
25 grams of almonds
2 teaspoons of cinnamon
75-100 ml almond milk
2 medjoul dates
Pinch of salt
Preheat the oven to 150 degrees and cover a baking tray with parchment paper. Sprinkle the cashew nuts and almonds on the baking tray.
Roast the nuts for 10 minutes in the oven and let them cool completely.
Put the nuts in a food processor and add 2 teaspoons of cinnamon, a pinch of salt, 2 medjoul dates and 2 teaspoons of Green Sweet Sweet cinnamon.
Mix the whole into a smooth spread.
Source / photo: Green Kitchen Princess (@greenkitchenprincess via instagram)