Sweet apple cinnamon cake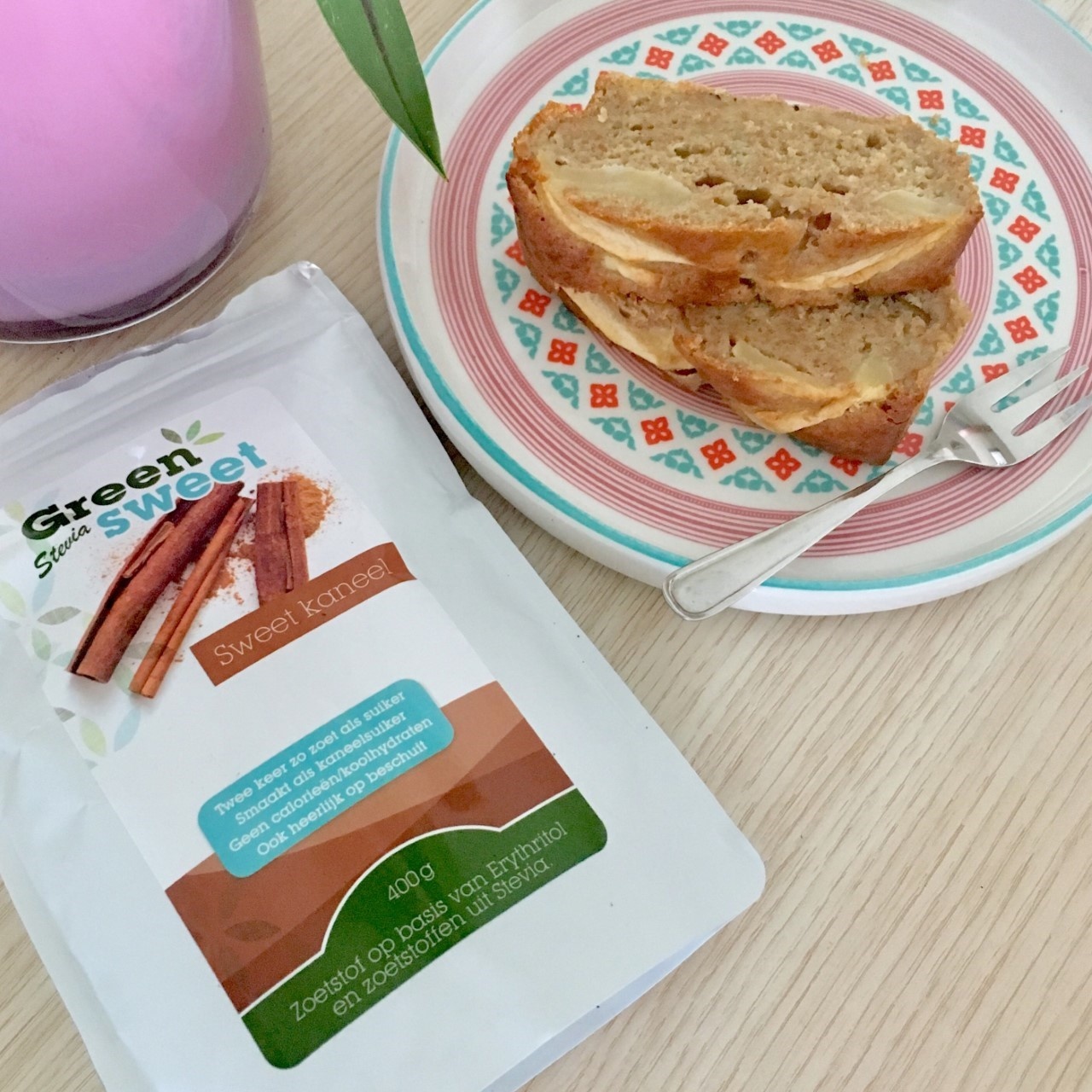 What do you need:
200 gr wholemeal spelled flour
1 tbsp baking powder
2 bananas
3 eggs
250 g Greek yogurt
80 ml of olive oil
1 pinch of salt
1 apple
This is how you make this delicious cake:
Preheat the oven to 180 degrees.
Mix the spelled flour with the Green Sweet Sweet Cinnamon, baking powder and salt in a bowl.
Mash the bananas to a sauce and add the eggs, yogurt and olive oil.
Pour everything together in a large bowl and mix into a batter with a mixer.
Grease a flexible cake pan with some butter or oil and then pour the batter into the pan.
Peel the apple, cut it in four and remove the core.
Slice the apple slices and place them on the batter.
Bake the cake in the oven for about 60 minutes in the oven.
Allow the cake to cool down and then carefully slide out of the baking tin.
After that the cake is ready to eat.