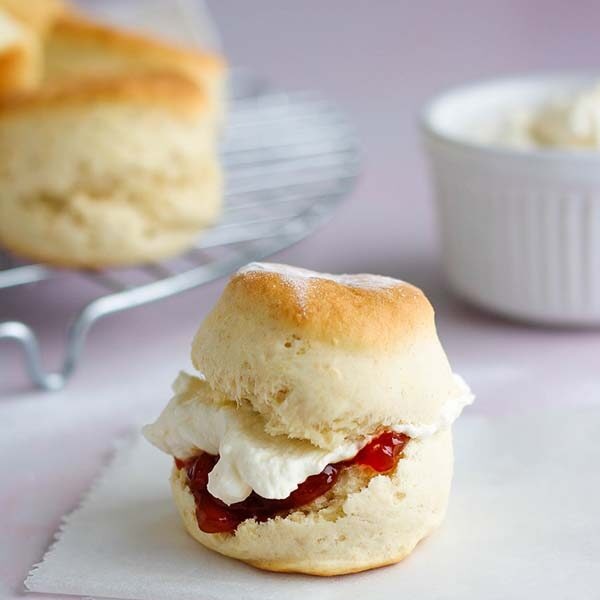 What do you need ?
200 g of wheat flour
16 g baking powder
50 g (vegetable) butter
150 ml (vegetable) milk


How to make
1. Preheat the oven to 200°C
2. Sift the flour and baking powder and mix into the bowl. Crush the vanilla sugar into a powder and sieve it too. Then add the flour and baking powder.
3. Add the butter in small pieces and mix with your hands until the butter is completely incorporated into the flour.
4. Add the milk and knead into a smooth dough. Not too long, otherwise the baking powder will lose its leavening function.
5. When you have finished kneading, the dough can be rolled out into a slice of 1.5 cm thick.
6. Cut out with a glass or mold with a diameter of 5-7 cm. Place it on a baking tray lined with parchment paper.
7. Bake the scones for 12 minutes.
Source/photo: Kim from @verantwoordsnoepen