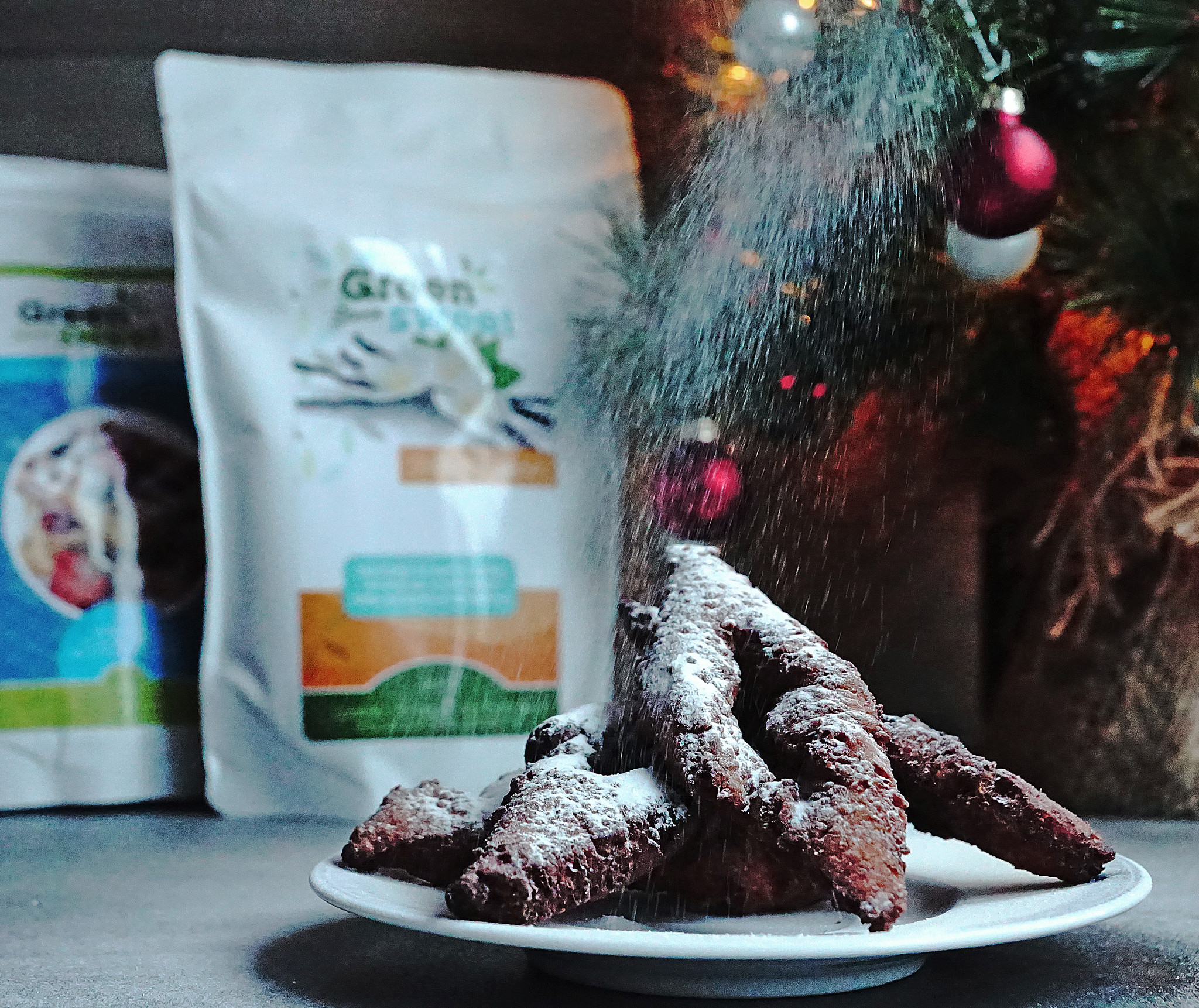 What do you need:
200g cottage cheese
1 egg
100 g spelled flour
100 g all purpose flour
1/4 tsp salt
1 tsp baking powder
1/2 tsp baking soda
300ml sunflower oil for baking
Here's how to make this delicious treat:
Use 2 large mixing bowls.
In the first mixing bowl, beat the cottage cheese with the Sweet and Sweet Vanilla with a whisk. Add an egg and beat until fluffy. Set these aside for a moment.
In the second bowl, add the spelled flour, all-purpose flour, salt, baking powder and baking soda. Stir all ingredients with a rubber spatula.
Grab the first mix bowl of cottage cheese mixture. Gently stir the flour mixture with the rubber spatula until coarse crumbs form. Knead the dough with your hands until you form a dough ball. Sprinkle your work surface and the dough ball with small amounts of flour. Roll the dough flat. The thickness of the dough may be 2 to 3mm. Cut 3 cm wide strands. Divide each string into 3 pieces, cut a 1 cm slice in each piece and fold the tip of the top through the cut. It should look like a bow. Can't make bows? Small squares or balls are also fine J
Heat sunflower oil in a pan. Bake the donuts 30s on each side until they are golden brown, then they are done.
* Bake 1 or 2 at the same time, otherwise they will stick together. Let them drain and cool on kitchen paper. Sprinkle them with Green Sweet Icing .
Keep it in a tupperware box in the refrigerator for 4 days.
TIP: it is quite a large portion. You can freeze half of the dough for next time. Take it out of the freezer 1 day in advance and let it thaw in the refrigerator.
Source / photo: Grab a bite by Rugile (via instagram: @grab_a_bite_by_rugile)