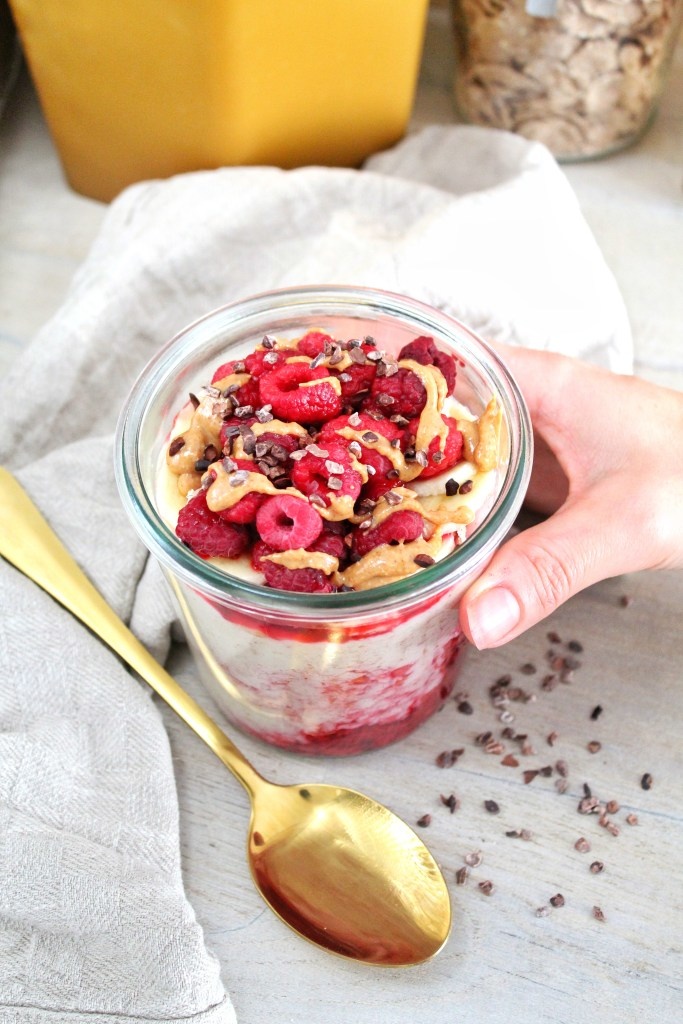 What do you need:
45-50 grams of oatmeal
150 ml of water
150 ml (soy) milk, or other (vegetable) milk of your choice
1/2 tsp pumpkin spices, or cinnamon / cookie spices
For topping and sauce:
2 hands of frozen raspberries
1/4 banana, cut into slices
1 tsp pure peanut butter or nut paste
cocoa nibs (optional)
This is how you make this delicious breakfast:
Put the oatmeal in a pan with the water, the milk, spices and Green Sweet Sweet and bring it to the boil while stirring over a low heat. Let the oatmeal simmer for 2-3 minutes, stirring.
Place the raspberries in a front of the microwave dish and heat them for 1-1.5 minutes at full power. The raspberries then become warm and a sauce is created. Put half of the raspberries in a nice glass jar / dish. Spoon the oatmeal here and divide the banana slices on top. Divide the rest of the raspberries on top and sprinkle the peanut butter on top. Garnish with cocoa nibs for a tasty bite !