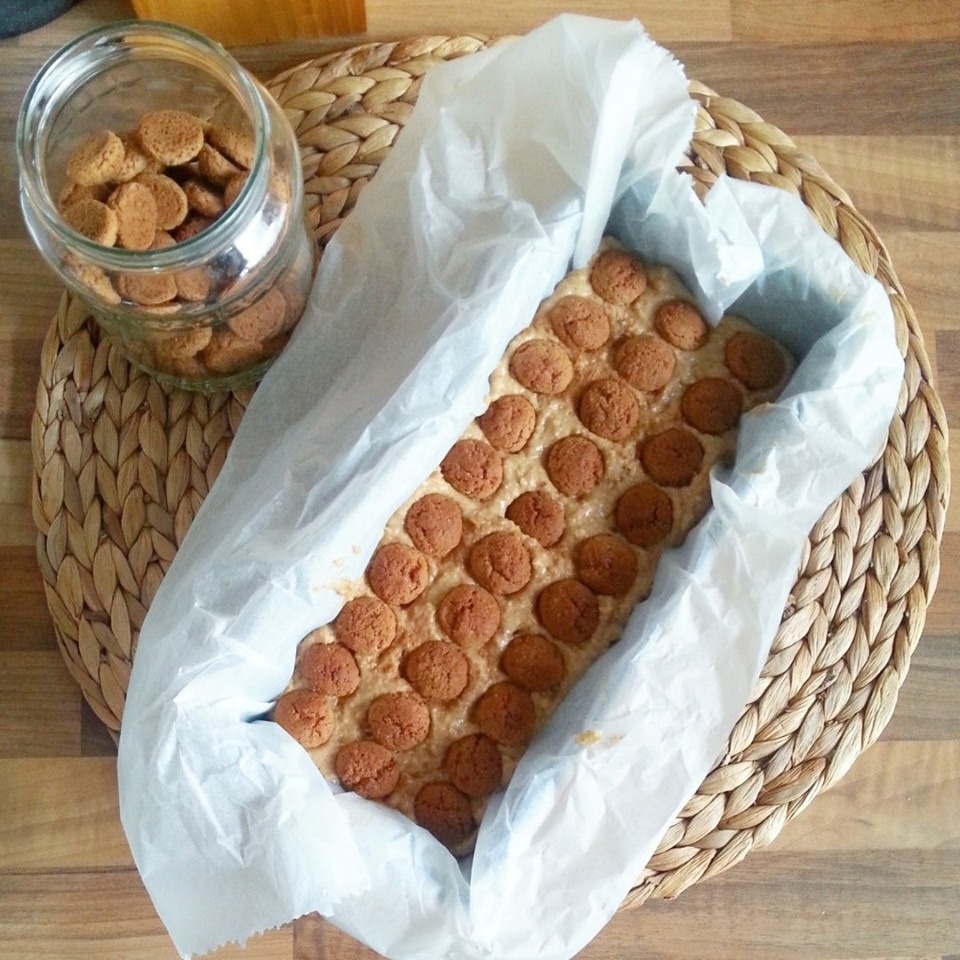 What do you need:
100 grams of soft dates, seeded
1 can of chickpeas of 400 grams, drained 240 grams
50 grams of oatmeal
60 grams of corn flour or buckwheat flour
1 large ripe banana
3 eggs
1 tsp vanilla extract
4-5 tsp cake & gingerbread spices
2 tsp baking powder
pinch of sea salt
+/- 65 grams spelled gingerbread cookies
This is how you make the gingerbread cake:
Preheat the oven to 180 degrees. Pour the chickpeas into a sieve and rinse them under the tap. Drain well.
Put the dates, chickpeas, banana, oatmeal, cornmeal and the eggs in the food processor and let it run until you have a batter. Add the herbs, syrup, vanilla extract, salt and baking powder and let it run until everything is well mixed.
Grease the cake tin or fold in a piece of baking paper like I did. Pour the batter into the can. Squeeze a handful of pepernoten into the batter and divide the rest over the top.
Put the cake in the oven for 45-50 minutes. Check with a skewer if the cake is good. if the skewer comes out clean it is ready. Allow the cake to cool completely before you cut it. The ginger nuts will have become a bit soft due to the moisture of the batter, this is how it should be.
Do you want to make this cake even healthier?
Then make the ginger nuts yourself with this recipe: ginger nuts