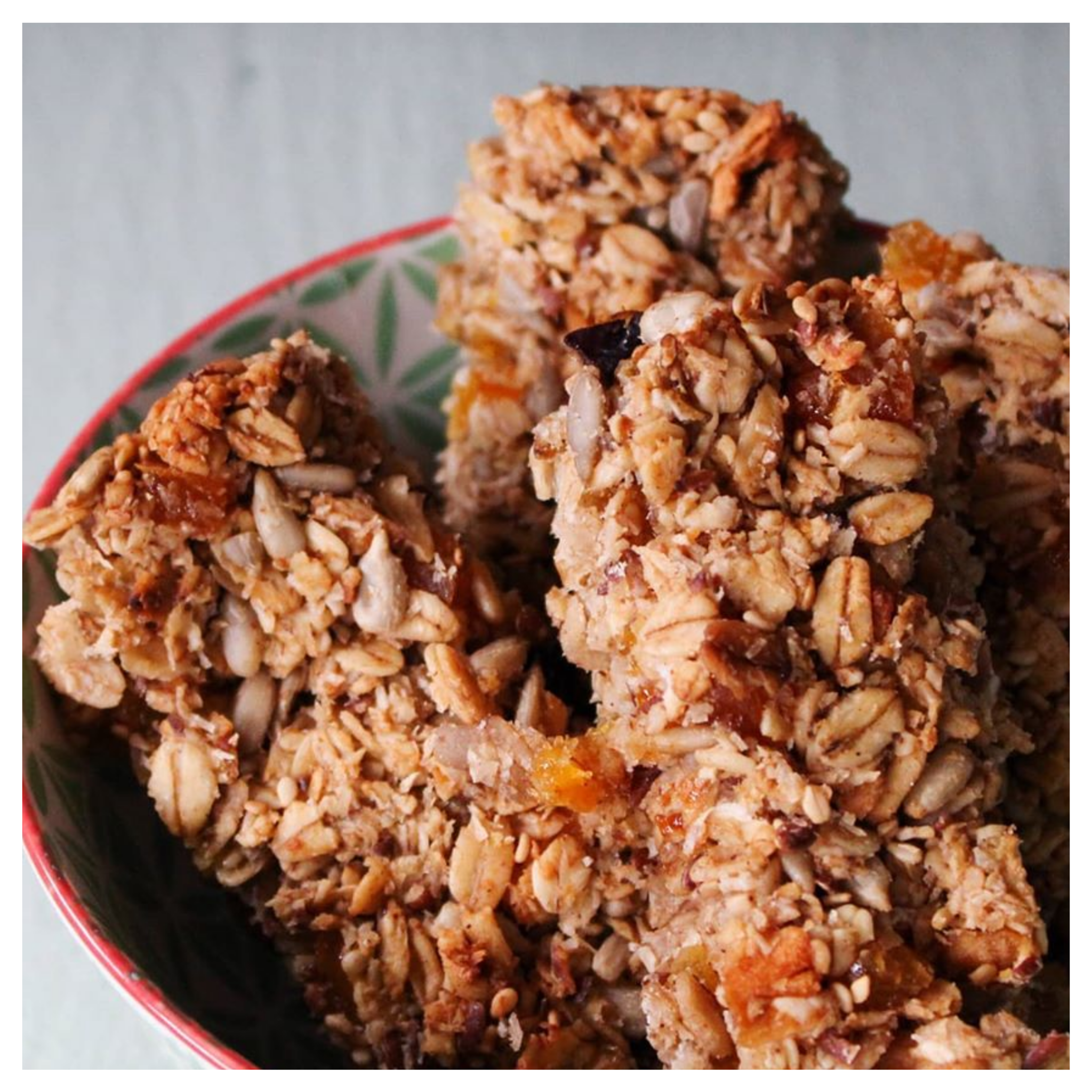 What do you need:
160 g oatmeal
40 gr sunflower seeds
2 tbsp linseed
1 tbsp sesame seeds
20 gr coconut grater
20 g Green Sweet Syrup Gold
2 tbsp coconut oil
2 tbsp apple sauce without sugar
1 tsp of apple pie spices from pit & pit (or cinnamon, biscuit spices)
60 gr dried fruit
How to make these delicious bars:
Preheat the oven to 175 degrees.
First add all dry ingredients together.
Then add the apple sauce, melted coconut oil and Green Sweet Syrup Gold.
Mix well so that everything sticks together. Finally, cut the dried fruit into small pieces and mix them into the whole. Press flat in a baking dish and put in the oven at 175 degrees for 30 minutes.
Let cool and cut into strips.