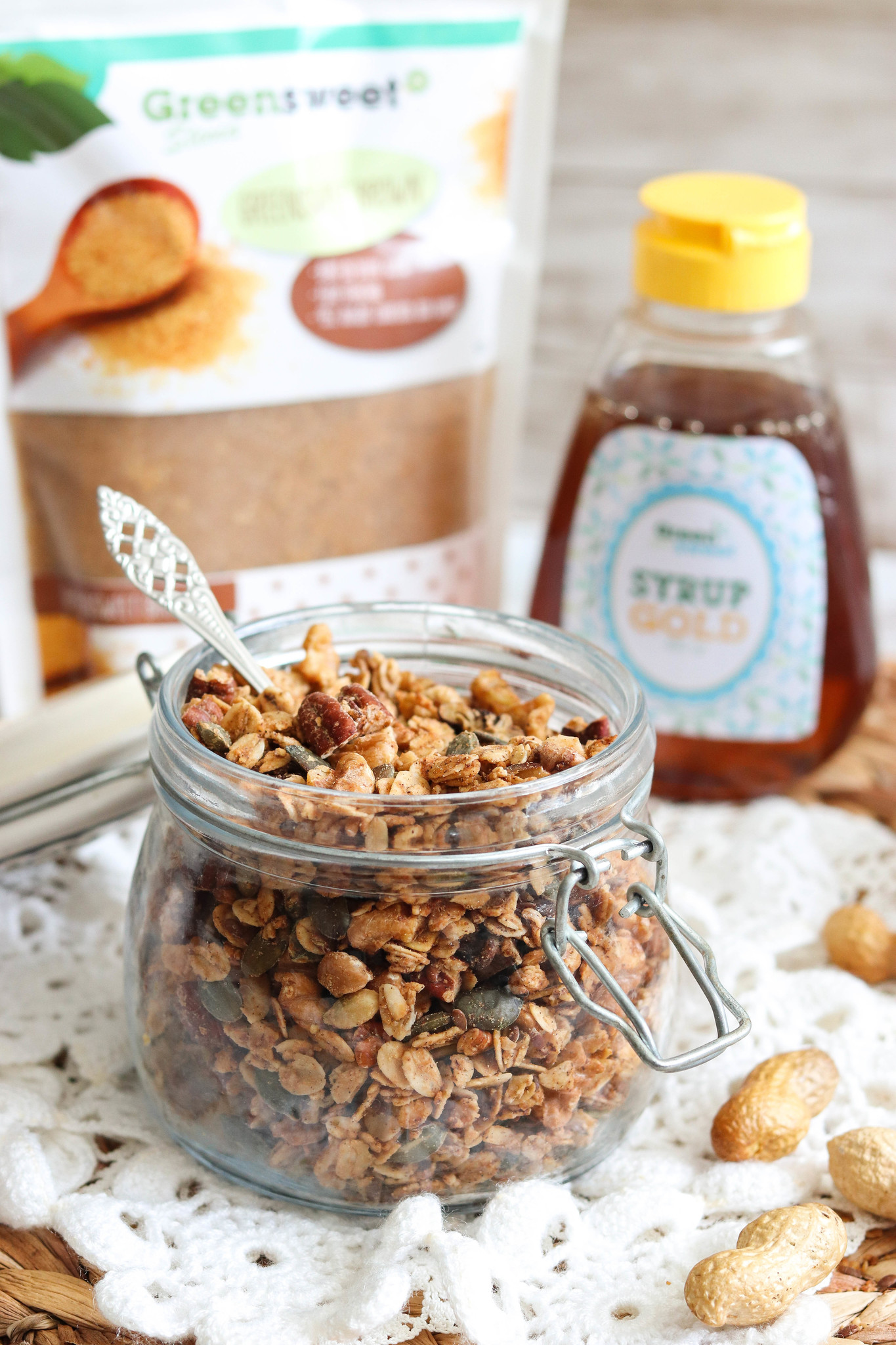 What do you need:
150 grams of oat flakes
50 grams of pumpkin seeds
25 grams of whole linseed
50 grams of walnuts
50 grams of pecan nuts
50 grams of peanut butter (100% pure)
2 to 3 teaspoons of cinnamon
40 grams of coconut oil
Pinch of salt
This is how you make it:
Preheat the oven to 175 degrees and cover a baking sheet with baking paper.
Mix the oat flakes with the pumpkin seeds, walnuts, pecan nuts and flax seeds in a bowl. Add a pinch of salt and 2 to 3 teaspoons of cinnamon and stir well.
Melt the coconut oil (for example in a pan on the fire, in a refractory ovenproof dish in the oven or in the microwave).
Mix the peanut butter, syrup gold and the melted coconut oil in another bowl. Then pour the contents of this bowl into the bowl with the dry ingredients and mix well so that it coagulates.
Spread this mixture on the baking sheet covered with baking paper.
Now bake the granola in the middle of the oven for 20 to 25 minutes and stir it several times in between. The baking time can vary per oven, so keep an eye on it not burning.
Allow the granola to cool completely before you eat it, because it will only become crispy once it has cooled completely!