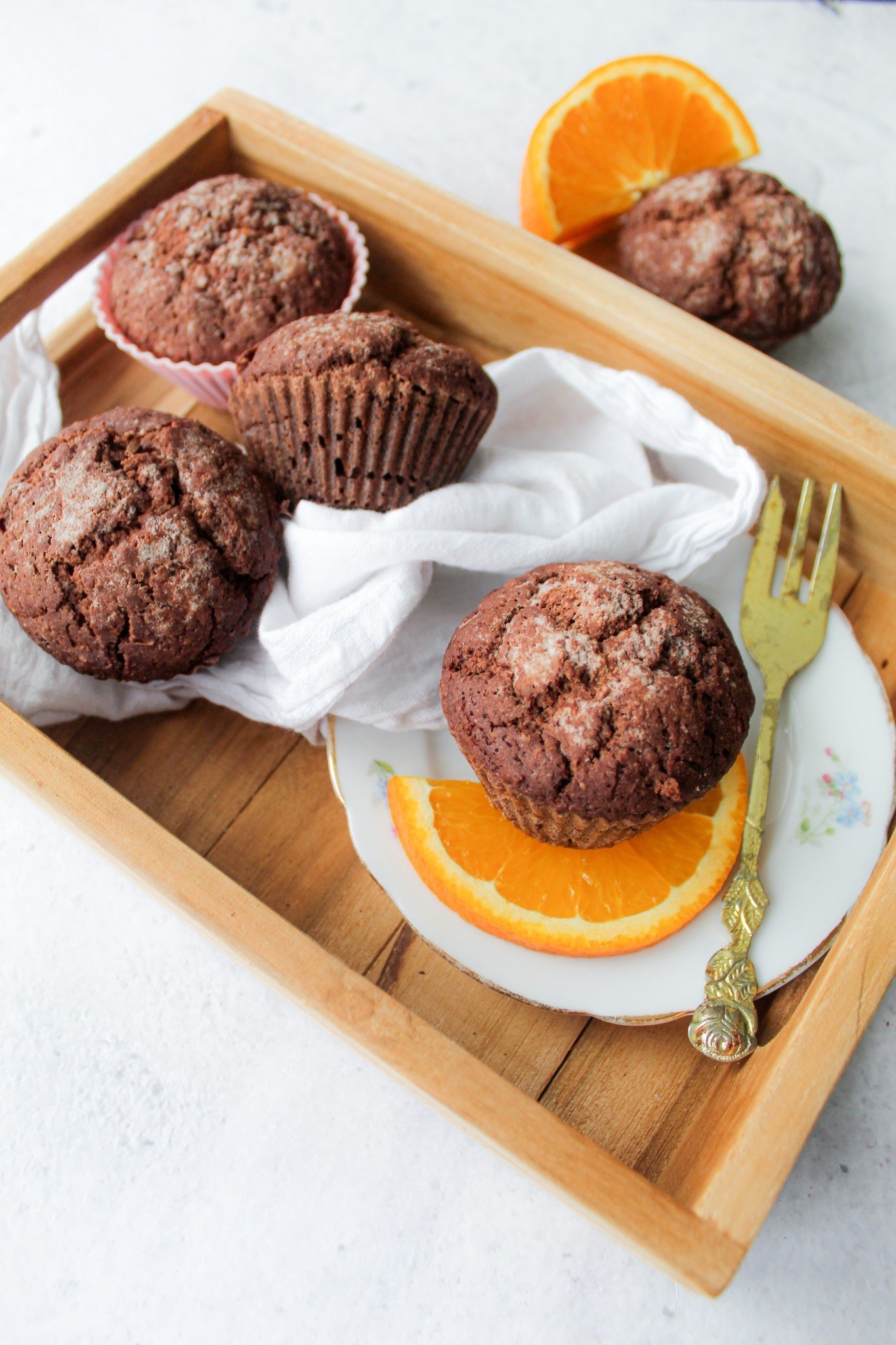 What do you need:
125 gr self-raising flour
25 gr cocoa powder
2 eggs
1 orange grater
1/2 orange juice
15 g coconut oil
75 gr Green Sweet brown
50 gr coconut yogurt
1 tsp baking powder
How to make them:
Preheat the oven to 180 degrees and prepare 6 muffin cases.
Grate the orange and squeeze it. Mix all wet ingredients together.
Mix in the dry ingredients until you have no more lumps.
Divide the batter over the ramekins and bake the muffins for 20-25 minutes.