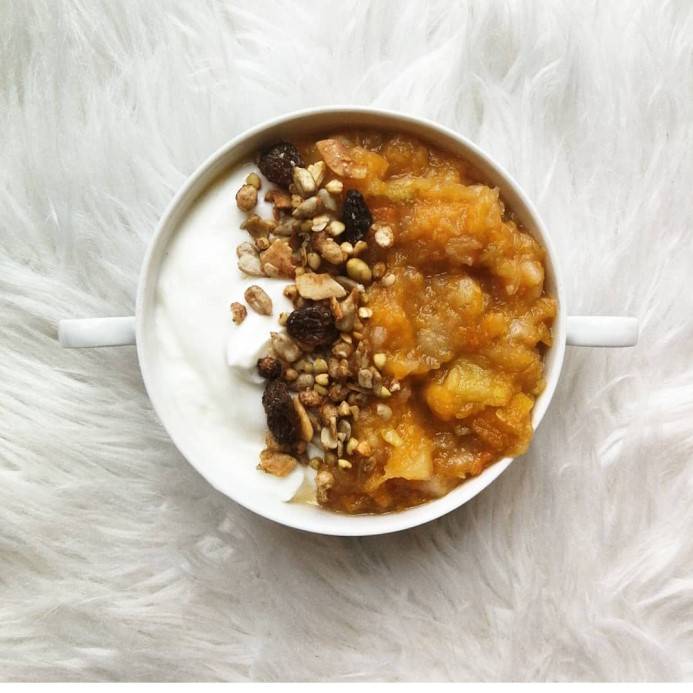 What do you need:
15 grams Greensweet Jam jelly crystal,
15 grams Greensweet Brown,
1 apple,
1 pear,
100 grams of pumpkin
cinnamon.
How to make this compote:
Cut the pumpkin, apple and pear into pieces and bring to the boil in a layer of water with cinnamon. When the pumpkin is done, mix it with a hand blender until it forms a nice mass. Then add the greensweet jam jelly crystal, greensweet brown and some cinnamon. Let it simmer on the fire and let the mixture cool down.
This compote is delicious in combination with quark, or with the pumpkin pie that I made!