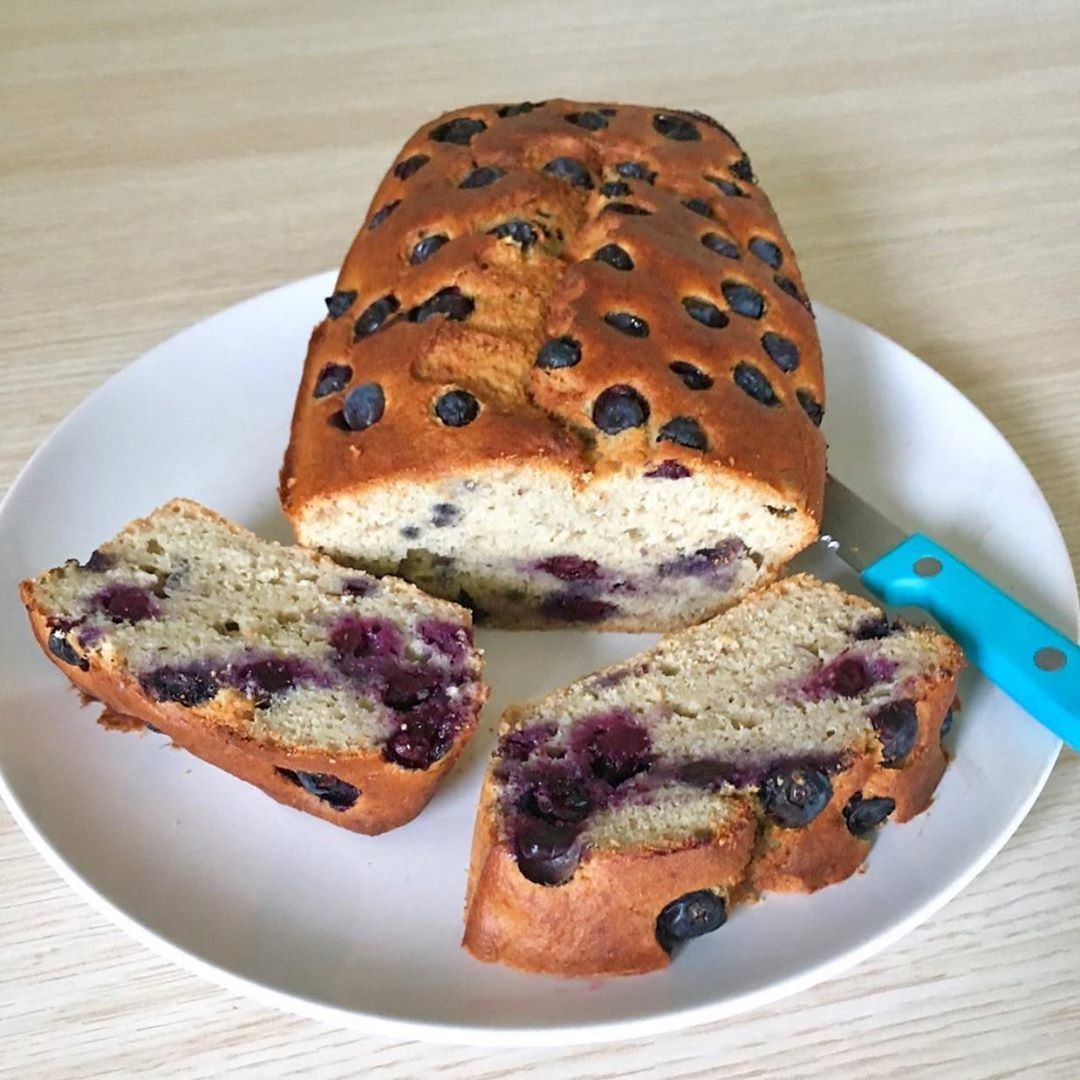 What do you need:
3 ripe bananas
4 eggs
1 tbsp Green Sweet Erythritol
100 grams of almond flour
150 grams of flour
3 tsp baking powder
pinch of salt
olive oil to grease the baking pan
140 grams of blueberries
some extra blueberries for decoration
This is how you make this delicious cake:
Puree the bananas with a hand blender or mash them with a fork.
Add the eggs one by one (only add the next when the first is included).
Add 1 tablespoon of Green Sweet Erythritol.
Time for the dry ingredients: add almond flour, flour, baking powder and salt. Fold it into an even batter.
Then add the blueberries to the bowl and fold them evenly through.
Pour the batter into a greased baking pan and then sprinkle the extra blueberries over the banana bread.
Bake the bread in about 50 minutes at 180 degrees and golden brown.
Cover if necessary halfway with aluminum foil if it turns brown too quickly.
Source / photo: Denise (@mybeautyhealthlifestyle via instagram)