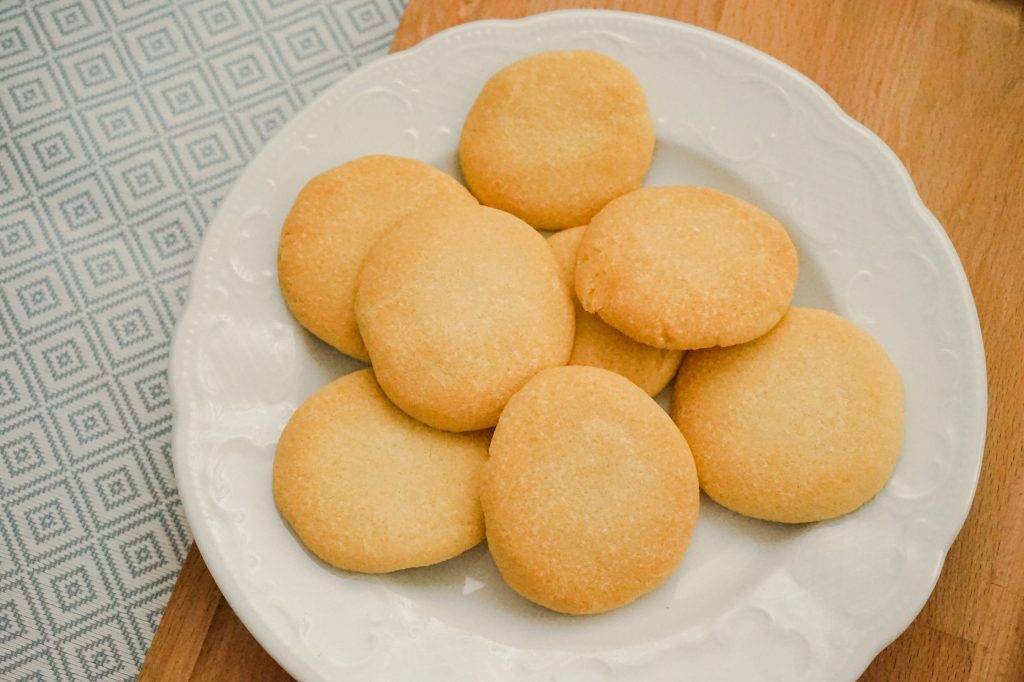 Basic recipe for cookies:
What do you need:
140 grams of flour
120 grams of butter
Pinch of salt
Egg yolk
This is how you make it:
Weigh the flour and Erythritol and combine in a bowl
Also add the butter, egg yolk, 6 drops of Green Sweet liquid steva vanilla and a pinch of salt
Knead the dough into a whole. This is also possible with a food processor
You make 8 to 10 balls of this dough and divide this over the baking sheet
Flatten the balls so that they start to look like a real cookie
Bake the cookies for 20 minutes in an oven at 180 degrees
Pay attention! Every oven is different. The cookies are good when the sides discolor slightly.
Enjoy your meal!