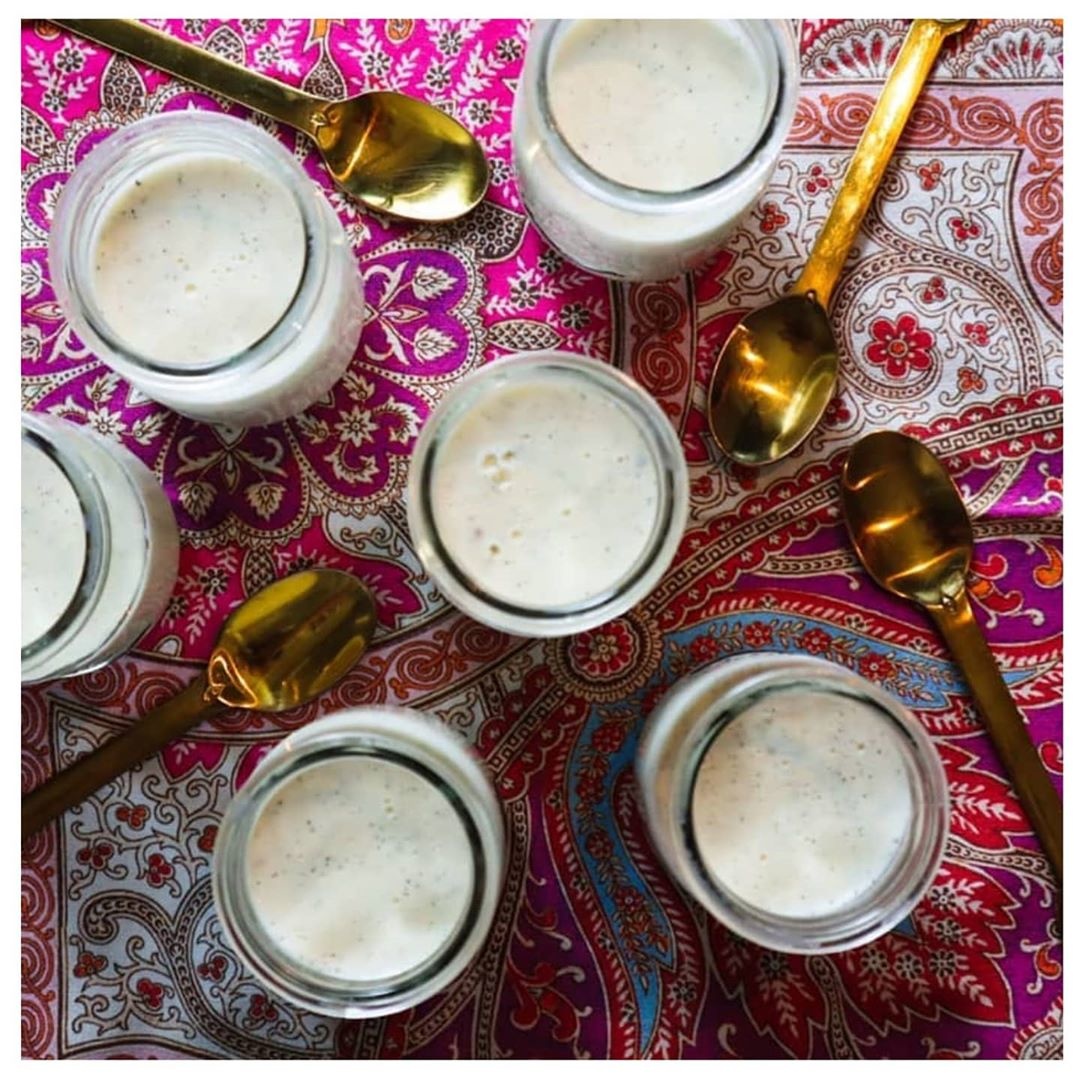 What do you need:
500 ml fresh cream
1/2 vanilla bean
1/2 teaspoon of agar agar
How to make this delicious panna cotta:
Scrape out the seeds from half a vanilla bean and mix together with the rest of the ingredients in a small saucepan.
Bring to a boil. When it boils, continue to stir regularly for about 2 minutes.
Turn off the heat and pour the mixture into 4 large or 6 smaller glasses.
Chill in the refrigerator for at least 2 hours.
As a topping red fruit or chocolate. To your own taste.
Source / photo: Daphne Hari (daphnedeliciousdishes via instagram)