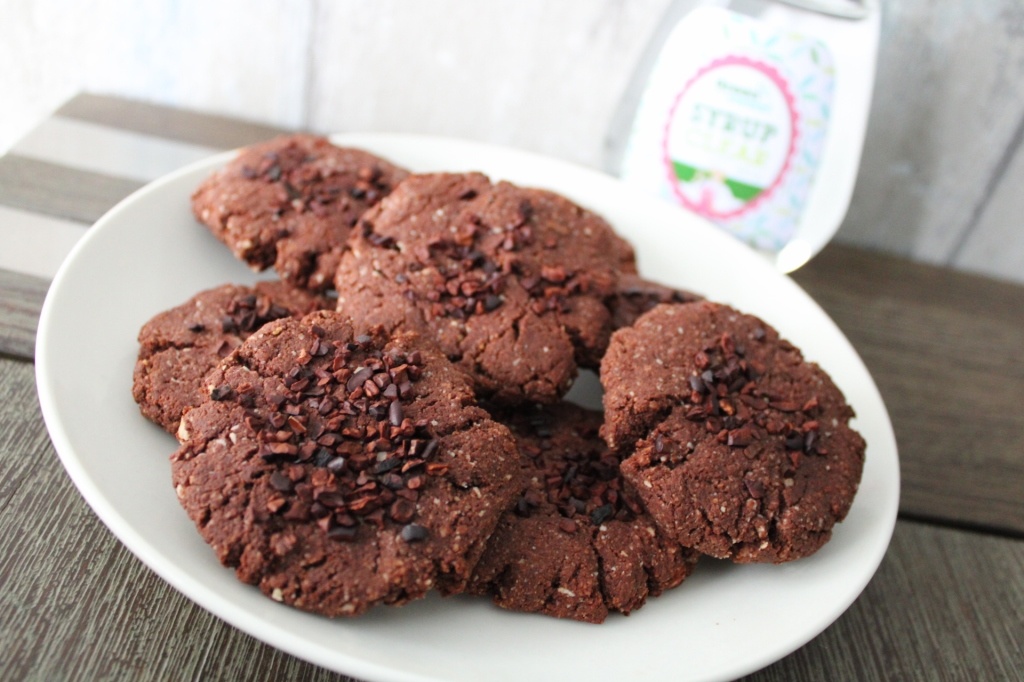 What do you need:
140 grams almond flour
20 grams coconut flour
20 grams of pure cocoa powder
40 grams Greensweet Syrup Clear
50 grams of Flora vegetable butter
1 tsp baking powder
Handful of cocoa nibs
1 tbsp crushed linseed + 3 tbsp water (prepare this in advance, it should soak for about 5-10)
How to make these delicious cookies:
Melt the butter. Mix all ingredients except the cocoa nibs in a mixing bowl. You can just knead this by hand.
Knead into a sticky dough. Is it too sticky? Then add some more almond flour. Wrap the dough in foil and put it in the fridge for about an hour.
Meanwhile, preheat the oven to 180 degrees and line a baking tray with baking paper.
After an hour, remove the dough ball from the fridge and make 8 cakes out of it. Place this on the baking pan. Then you can put the cocoa nibs on the cookies. Press these into the dough, otherwise they will fall off after baking.