Autumn jam from apples and biscuit herbs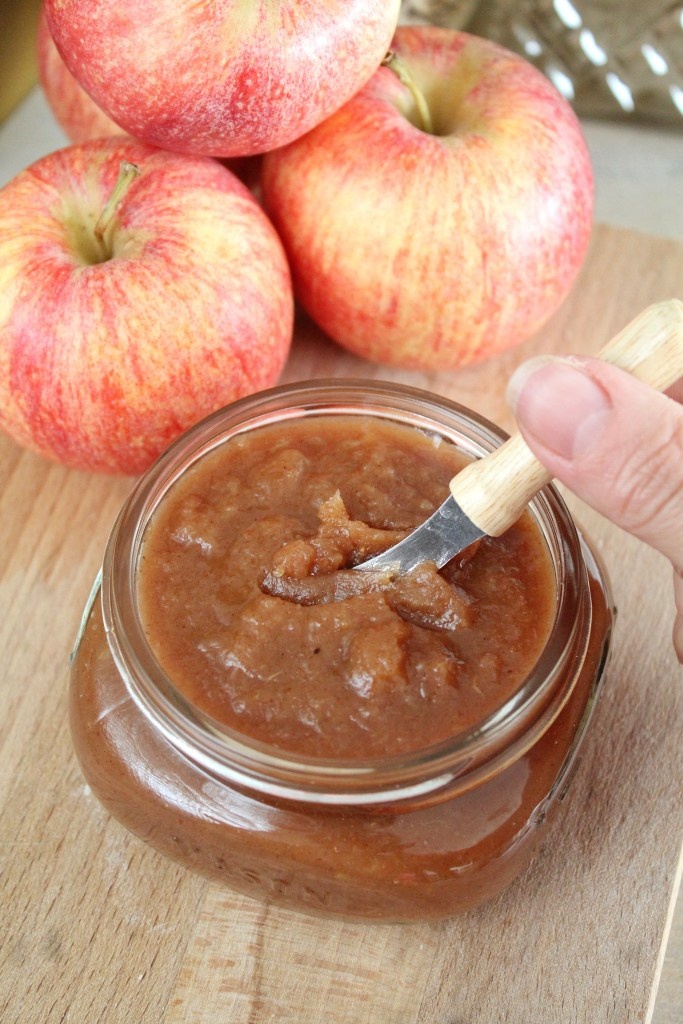 What do you need for this fall jam:
500 grams of sweet apples, I used elstars, peeled and diced
1-1.5 tbsp biscuit spices
2 tbsp water
This is how you make this jam:
Put the apple pieces in a (saucepan) pan with the lemon juice, water, biscuit spices and jam sugar and bring to the boil.
Cook the apple mixture gently over low heat for about 10 minutes.
Remove the pan from the heat. You can now purée the jam with a hand blender or half / half if you want some pieces of apple in it. Transfer to a glass jar and put the jam in the fridge until the jam has set. Also keep the jam in the fridge.