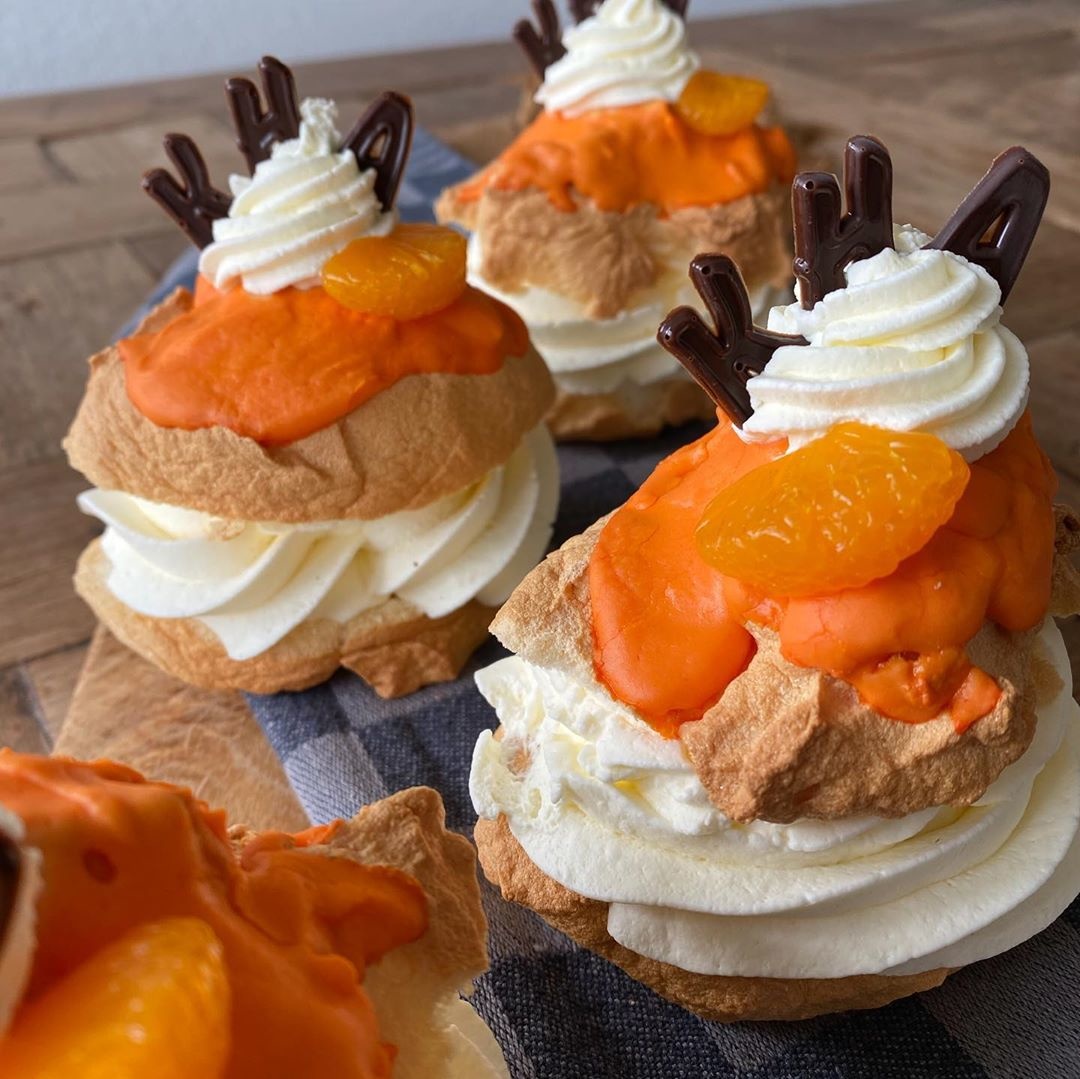 What do you need:
For the puffs:
8 egg whites
2 heaped teaspoons of baking powder
2 teaspoons of vanilla essence
pinch of salt
For the filling:
For glaze layer:
How to make these delicious puffs:
Preheat the oven to 175 degrees.
Beat the egg whites until stiff with greensweet erythritol, vanilla, baking powder and a pinch of salt.
Using 2 spoons, form 10 piles on a sheet of parchment paper placed on a baking sheet.
Bake in the oven for 25 - 30 minutes. Make sure they don't go too fast and lower the oven if necessary. Allow to cool.
Beat the whipped cream with the greensweet erythritol until stiff.
Cut the puffs in half and fill with the cream.
Glaze the greensweet icing, food coloring and some water. Start with a little bit of water and add a little more.
Brush the puffs with the glaze and decorate the puffs as desired with eg mandarin pieces.