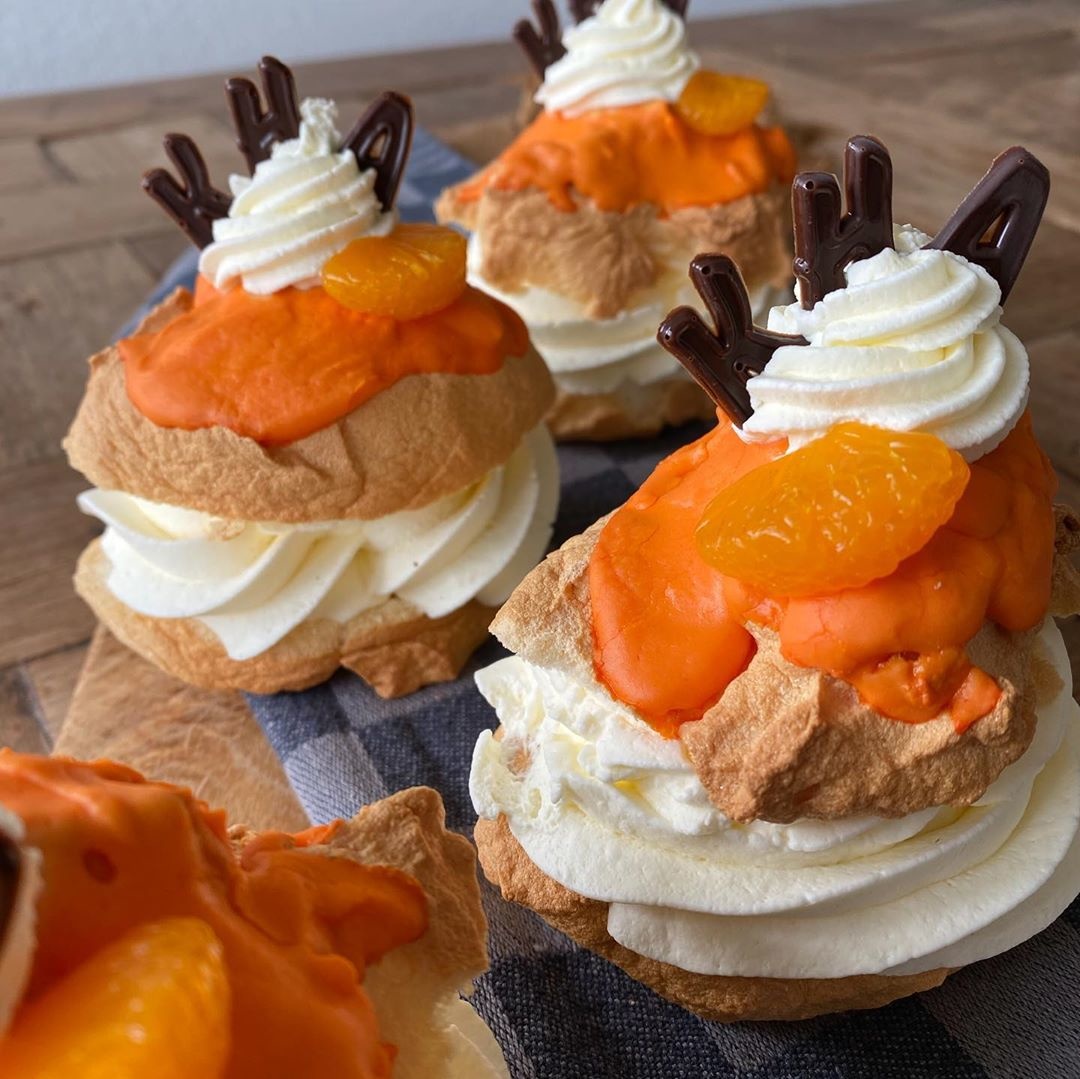 What do you need:
For the puffs:
8 proteins
2 heaped teaspoons of baking powder
2 teaspoons vanilla essence
pinch of salt
For the filling:
For glaze layer:
This is how you make these delicious puffs:
Preheat the oven to 175 degrees.
Beat the egg whites stiff with greensweet erythritol, vanilla, baking powder and a pinch of salt.
Using 2 spoons, form 10 piles on a sheet of baking paper on a baking tray.
Bake in the oven for 25 - 30 minutes. Make sure they don't go too fast and if necessary turn the oven down a little. Let it cool down.
Beat the whipped cream and the greensweet erythritol until stiff.
Cut the puffs in half and fill with the whipped cream.
Make a glaze with the greensweet icing, food coloring and some water. Start with a little bit of water and keep adding a little more.
Brush the puffs with the icing and decorate the puffs as desired with, for example, mandarin pieces.